Terri Evans DOM,AP, L.Ac.
Doctor of Oriental Medicine
TAE Healthy Aging Center
11983 Tamiami Tr N. #100A
Naples, FL 34110
239-430-6800
Specializing in Healthy Aging since 1991
Functional Medicine is Preventative Healthcare
What people really want from their health provider are answers. It's clear that millions of people are desperately looking for answers to their medical problems and want health-care practitioners who can find the answers. They are ready and hungry for real answers to chronic diseases such as fibromyalgia, heart disease, arthritis, anxiety, depression, auto-immune diseases, obesity, diabetes, etc. If you are hit by a car crossing the sidewalk, fall out of your bedroom window, have a dissecting aneurysm that's about to blow; the established allopathic mecidal community has the answer. If you are suffering from debilitating fibromyalgia, experiencing out of control hypertension, overwhelming depression or anxiety, have agonizing arthritis, chronic fatigue syndrome, asthma, allergies, diabetes, Crohn's disease, etc the allopathic medical model has the ability to put the fire out with drugs and surgery, but it does not rebuild the foundation that the disease stands on.
Everywhere you turn you read and view advertisements on this or that drug or supplement that provides symptomatic relief for XYZ disease: if you have acid reflux, take Modium; if you're feeling down, take St. John's Wort; have arthritis, take glucosamine; the list goes on. This is the epitome of cookbook medicine. Most physicians spend the majority of their time diagnosing and treating symptoms, which are the gross appearance of disease. Symptoms are the way the body speaks to you. They are signals. Treating symptoms is like putting a piece of black tape over the flashing red "service engine" light in your car and believing the problem is solved. It doesn't matter if the treatment is a prescriptive drug or some natural supplement or herb. The focus is still on seeking temporary symptomatic relief and not identifying the underlying cause of the illness. Functional Medicine is the new health model of the 21st century. Physicians who embrace Functional Medicine are forward thinking practitioners who ask different questions about how to better treat the chronically ill patient who otherwise slips throught the cracks of symptomatic cookbook medicine. They look at the totality of the patient's experience, they gather information from multiple areas of the body, they have a firm belief in the interconnectedness between the different systems of the body, they have a unique understanding of the biochemical individuality of each patient, and they think outside the box.
Today's patients who are seeking care are in a different frame of mind than they were even a few years ago. They are sicker, feel less functional than at anytime in history and the disease symptomatic relief model isn't cutting it anymore. They want answers and are no longer satisfied with the same old approaches. They want a practitioner who has a wide frame of focus, can see the forest from the trees, does not just seek temporary relief of symptoms, can analyze information from multiple systems of the body, organize that data into a detailed report that clearly identifies what areas of the body are out of balance and communicate what steps are necessary to restore optimal function. As a physician working in the realm of function and dysfunction, we need to develop as many tools as possible to assess the body. Once we gather all the information we must be able to process and make sense of it all. We must be able to quickly and efficiently communicate to the patient exactly what is going on, in a manner that they can understand. And we must be able to clearly and concisely recommend what THEY must do to achieve a greater state of health and well-being.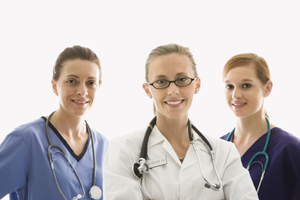 This is what Functional Medicine is all about and this is the future of health care.
Terri Evans is a second generation pioneer in the field of Functional Medicine, and has taken years to develop her "Magnify Your Health Program", to guarantee the best functional assessment of your health with the highest level of results for you.
If you would like to know what your health foundation looks like, or you do not feel like you know you should, click on "MYH Program". The Magnify Your Health Program will get you back on the road to health.
Visit our other website:
11983 Tamiami Tr N. 100A
Naples, FL 34110
239-430-6800
Get Healthy -- Stay Healthy
To Your Health & Vitality
Terri Evans
Doctor of Oriental Medicine